Description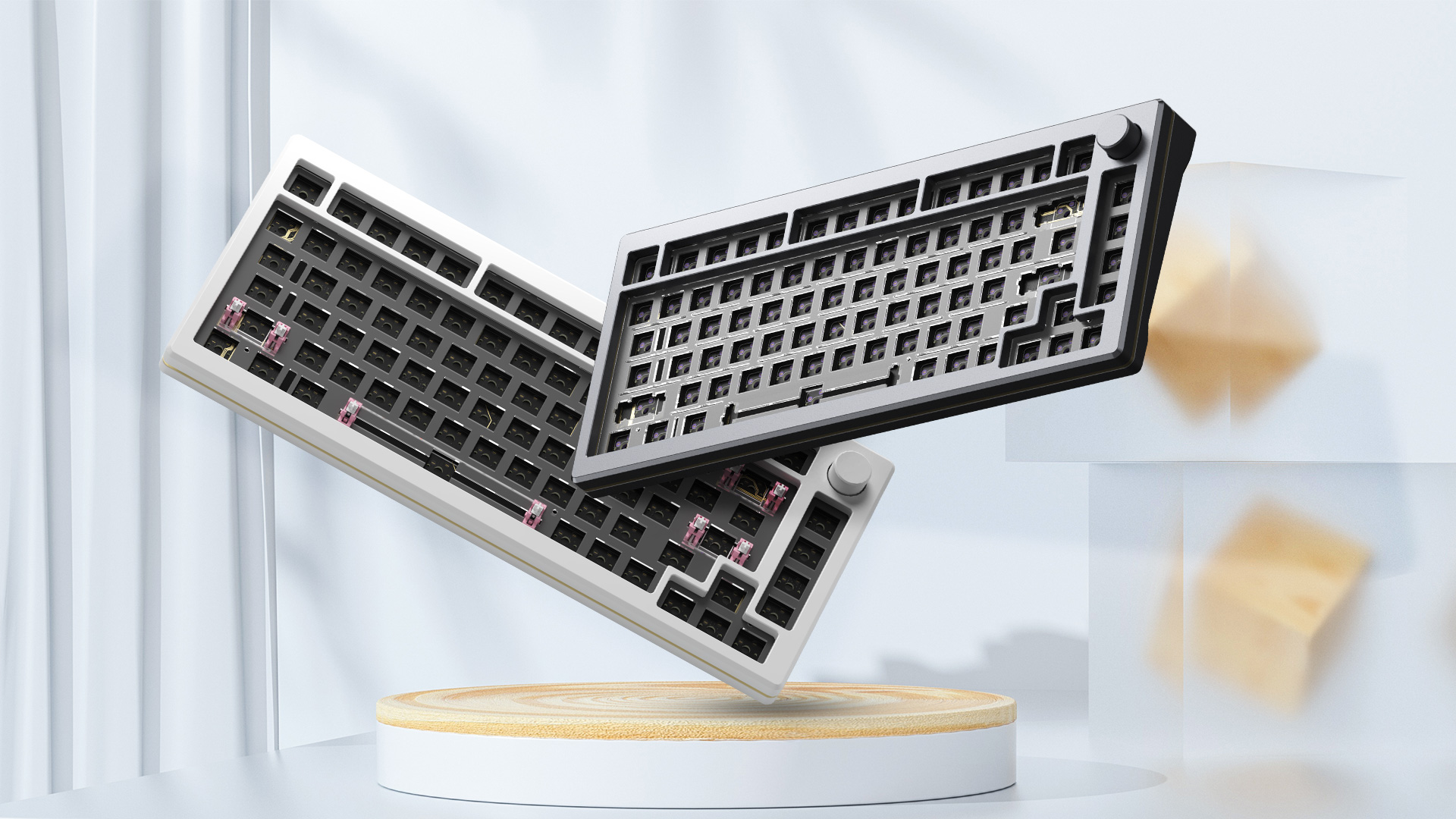 A gasket mount keyboard is a type of mechanical keyboard that uses a gasket material, such as silicone or neoprene, to create a "floating" mount for the switches. The gasket is placed between the plate and the PCB, which allows for a more flexible and cushioned typing experience.
This design allows for more flex and cushioning, which can result in a softer typing experience.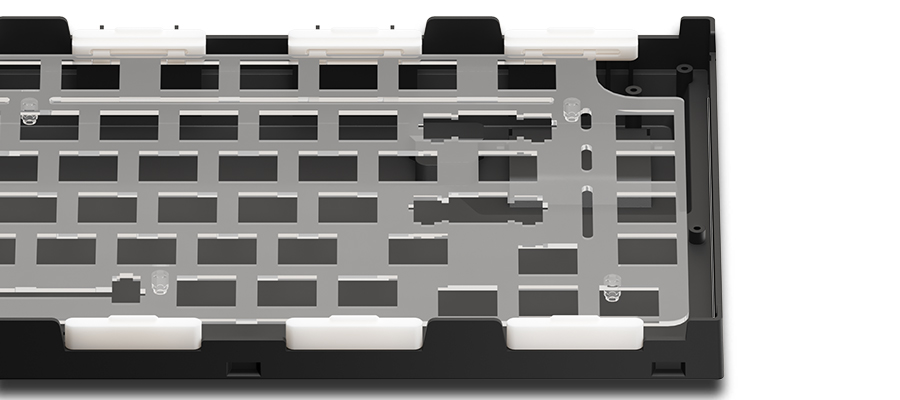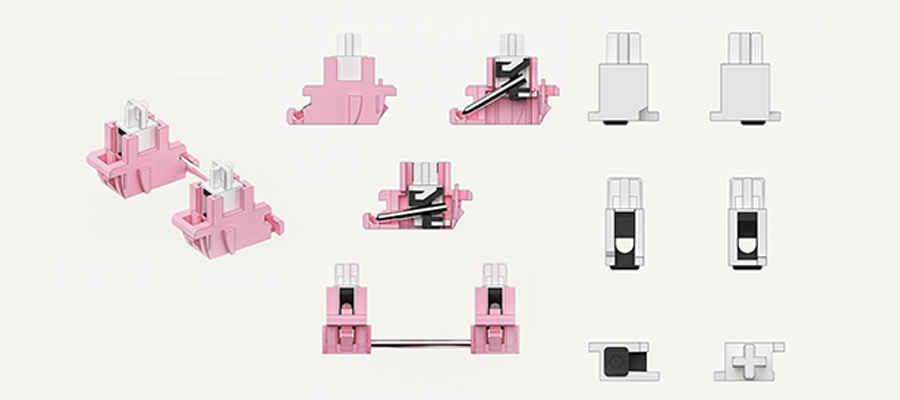 Double Shot Plate Mount Stabilizer 
The stabilizer comes with POM housing and POM+TPU stem to minimize rattle and pings. They are Akko proprietary and meant to provide better out of box experiences.
The keyboard also supports screw-in stabilizers.
VIA enables you to easily create macros and remap your keyboard layout to quickly access any function in any program. You can modify keys and customize your keyboard to suit your needs using the VIA software.