Description
The Matcha Green, Rose Red and Ocean Blue switches use progressive springs yet the Lavender Purple, Radiant Red and Vintage White switches use classic extension springs. Specifically, Vintage White has the longest spring (22mm) among all three. The purpose of releasing the Custom Switch (CS) series is to offer more options to keyboard enthusiasts as every tiny bit of changes would create distinct typing experiences.
It is always subjective when it comes down to the level of lubes that need to be applied on individual switch. Meanwhile, lubing the switches by machine might also affect the lifespan of switches. Thus, concerning those factors, Akko CS switches will not come factory-lubed at the moment.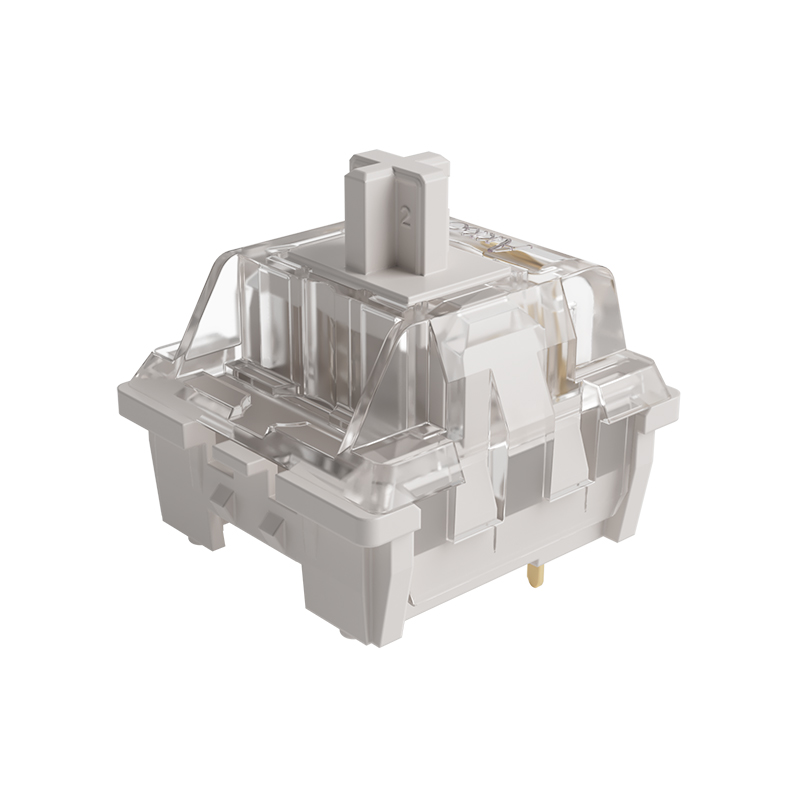 Akko CS Series
Vintage White
Vintage white comes with an extremely light actuation force of 35g with 22mm extension spring. Despite the quick actuation, it comes with a decent level of feedback and is suitable for long hours of typing.
Total Travel: 4.0 ± 0.5mm