Description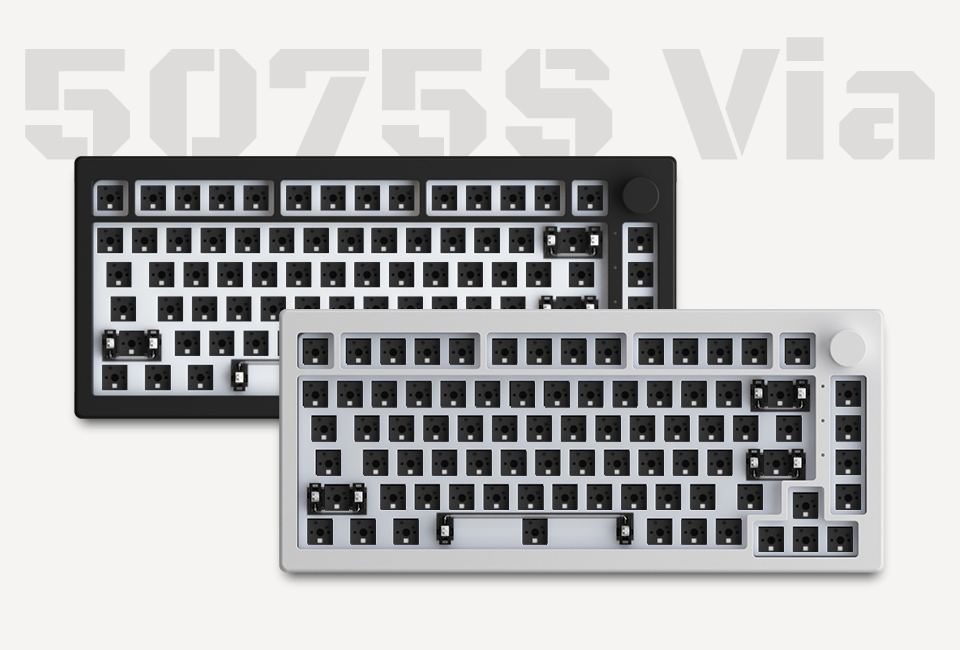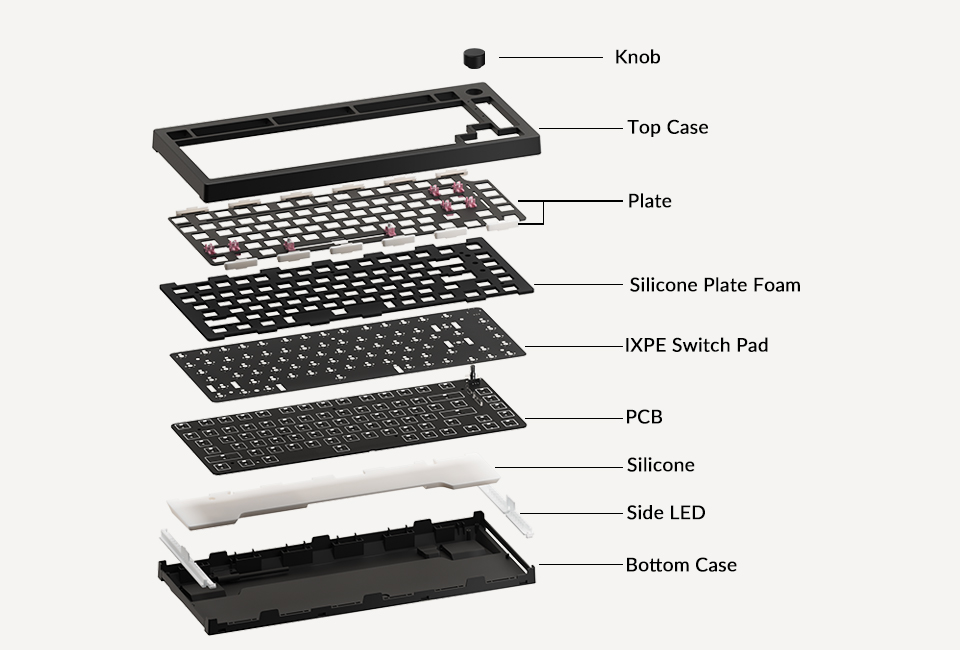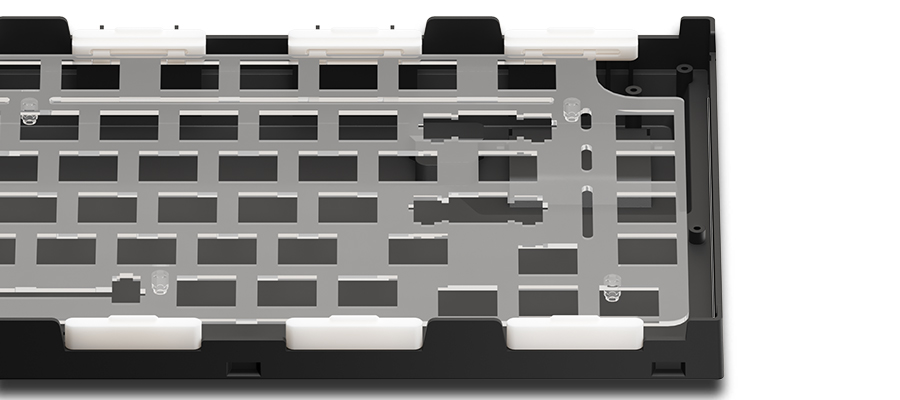 A gasket mount keyboard is a type of mechanical keyboard that uses a gasket material, such as silicone or neoprene, to create a "floating" mount for the switches. The gasket is placed between the plate and the PCB, which allows for a more flexible and cushioned typing experience.
This design allows for more flex and cushioning, which can result in a softer typing experience.
Double Shot Plate Mount Stabilizer 
The stabilizer comes with POM housing and POM+TPU stem to minimize rattle and pings. They are Akko proprietary and meant to provide better out of box experiences.
The keyboard also supports screw-in stabilizers.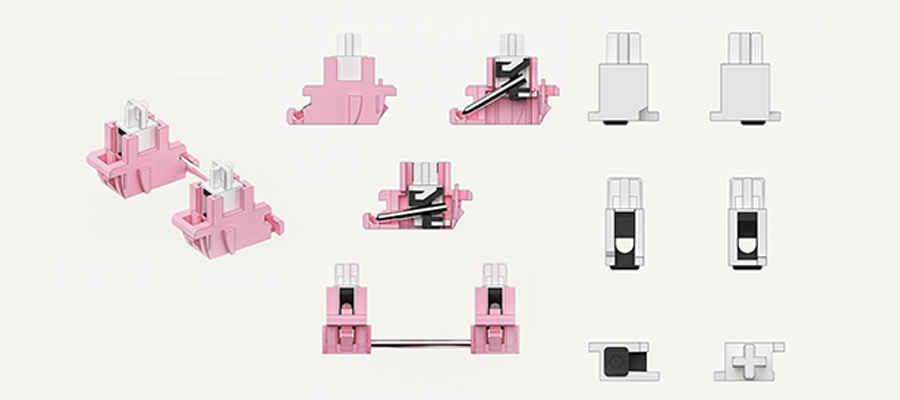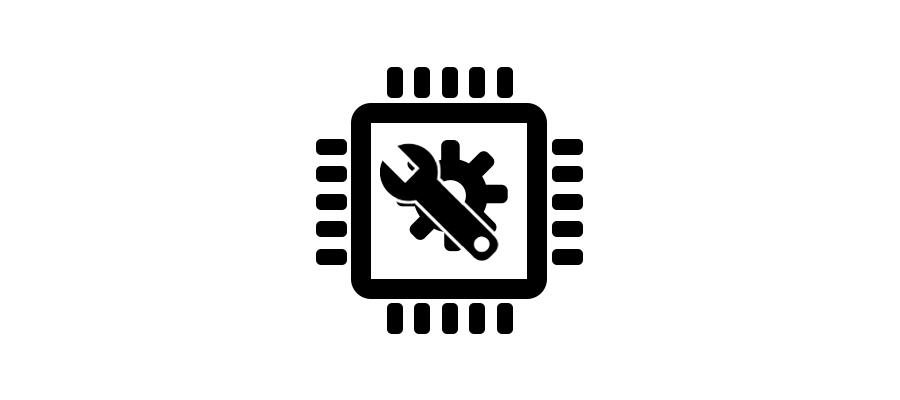 5075S Via supports VIA for cross-platform (Linux/Mac/Windows) advanced keyboard configuration.
QMK is currently undergoing certification. Users who wish to implement it before the official pull request can download the source code.