How to verify in Akko Discord Server?
To protect the server from spamming, Akko has setup a verification system.
To verify, simply count the 27th word from the paragraph zone in the Official Akko Support section.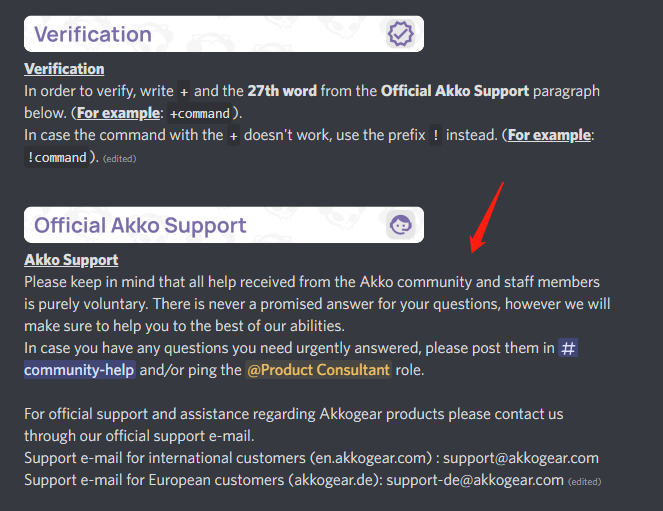 So as you can see below, the 1st word is "please",  the 2nd word is "keep"…….. You can count the 27th word.

And go to #verification channel, and then enter + followed by the 27th word that you counted.
For example, if the 27th word is Please, enter
+Please